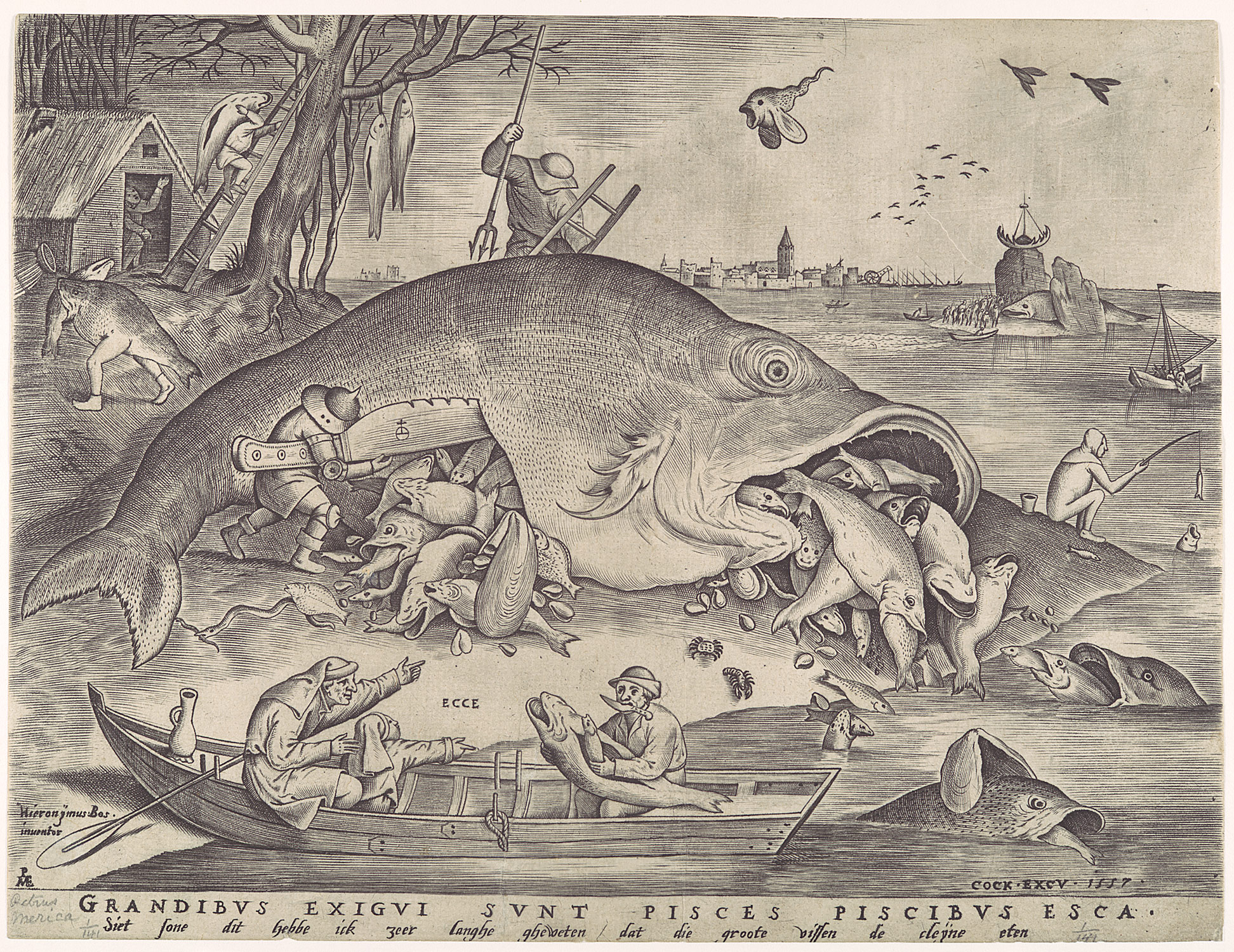 Vomiting Jonah
(from an engraving by Breughel)
Come Children, hear the ocean sigh
as seaweed turns to grass -
The rivers all run blood tonight
the water's made of glass.
Come see the soaring snakes and snails,
winged fish in desperate flight -
A silent pair of ragged claws
goes scuttling out of sight.
Come meet the mermaids, pale as sand,
who groom their tails with care,
while hermit-crabs and sea-urchins
are dangling from their hair.
Come greet the sailors home from sea,
the hunters, brave and few.
Tonight they'll dine on carrion -
We'll not know who is who.
Come watch the islands disappear
at the turning of the tide.
The world ends in flame or flood -
unless the prophets lied.
Come Children, view the earth's retreat.
Observe the ocean's swell.
The belly of the whale has burst -
Greet Jonah - back from hell.